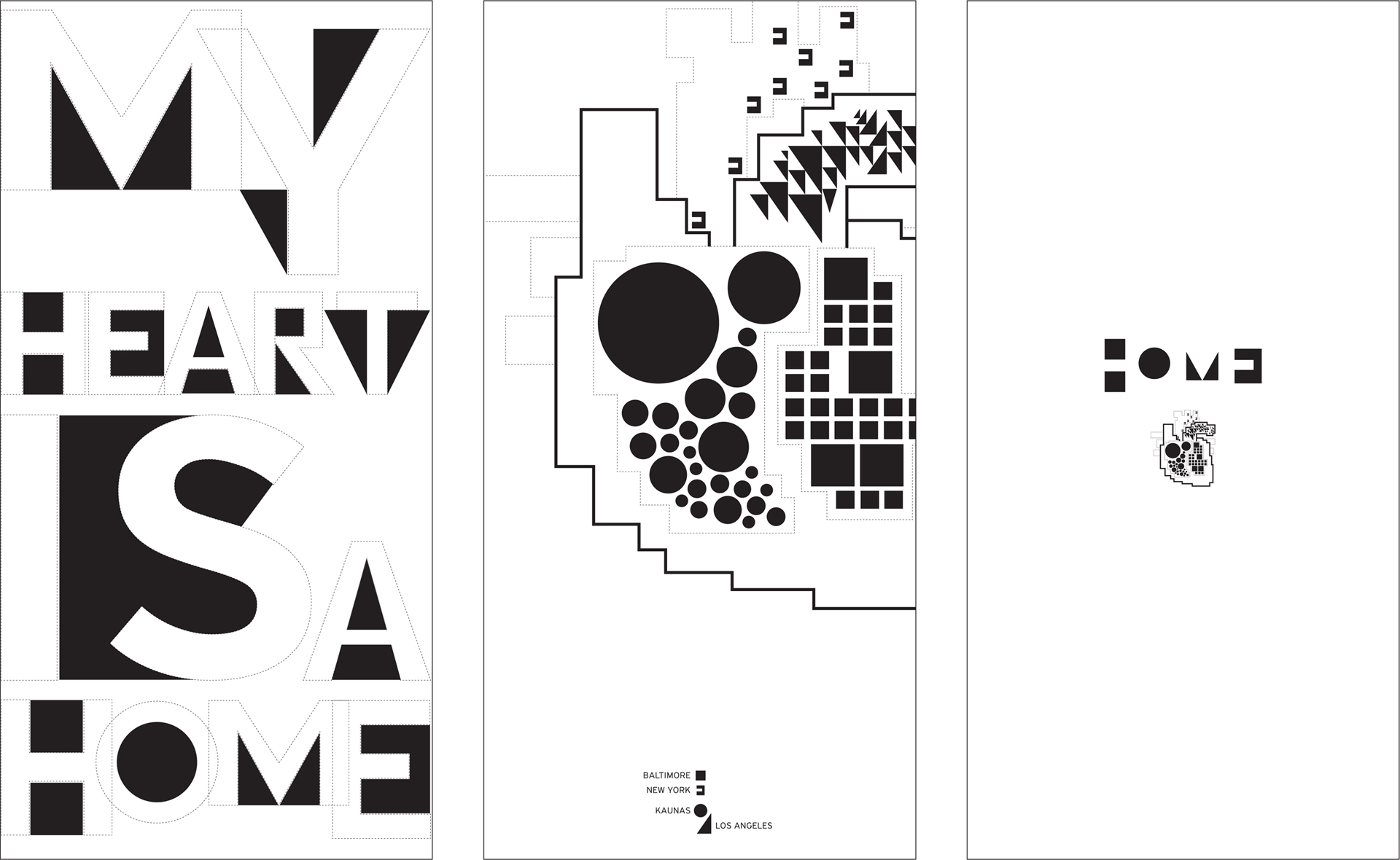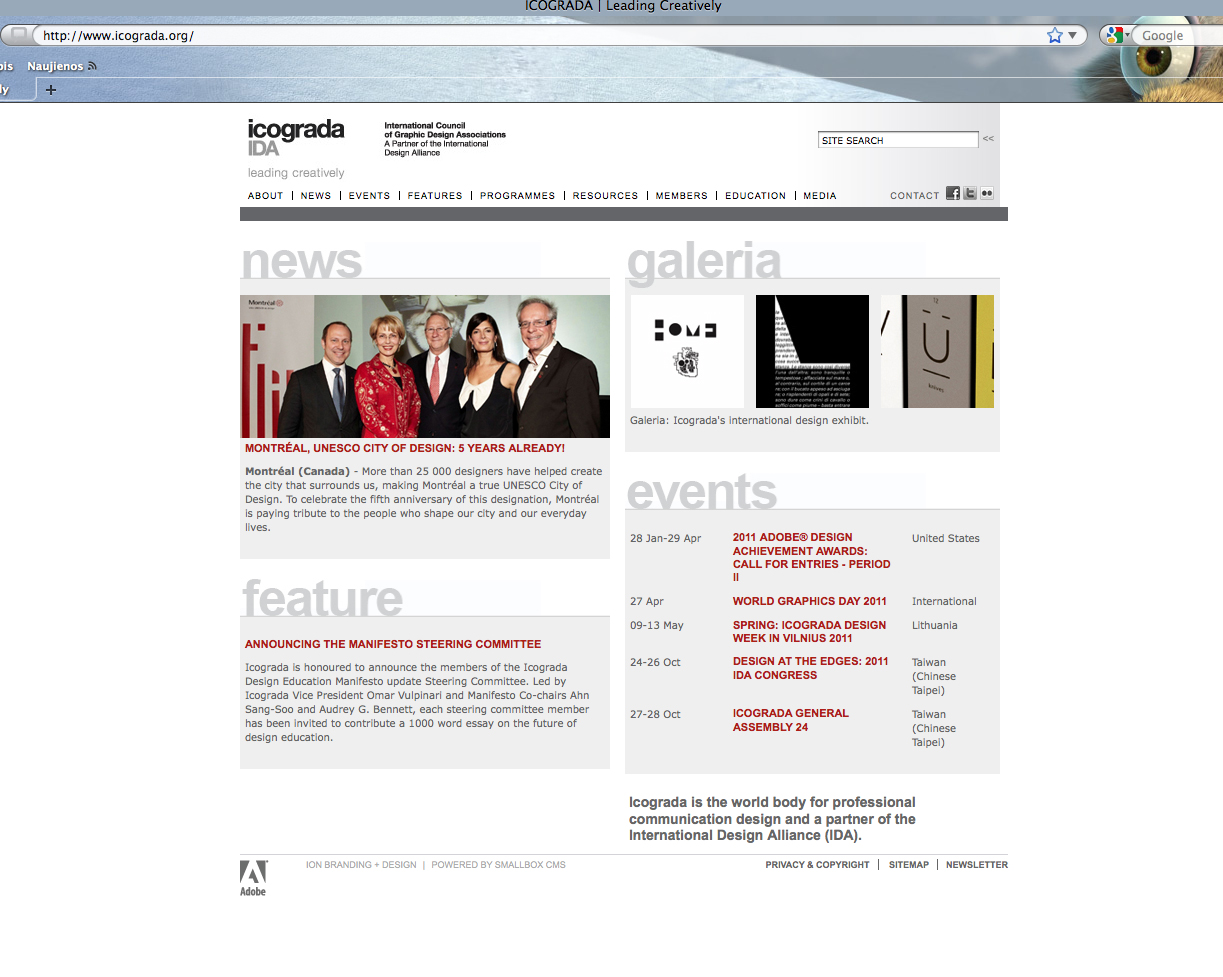 Posters "My Heart is a Home"
Poster triptych "My Heart is a Home" were selected from many entries worldwide to be featured in ICOGRADA's (International Council of Graphic Design Associations) gallery.
In different times of my life I called many cities my home. Kaunas, Baltimore, New York and Los Angeles have a dear place in my heart. In my three posters – stylized heart form is divided into parts where each of these cities has it's own geometric shape. It's like a heart map of urban areas that illustrates the distinctness, affection and special place they take in my heart.