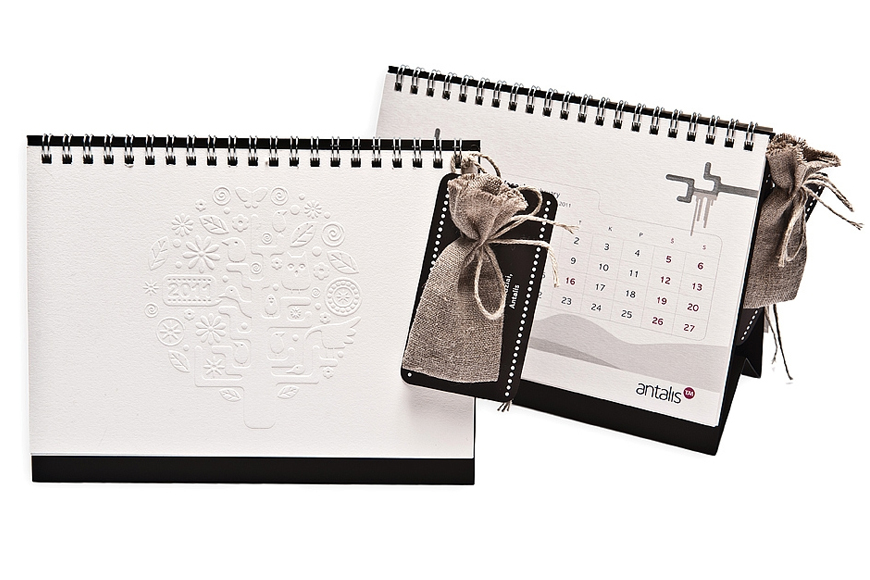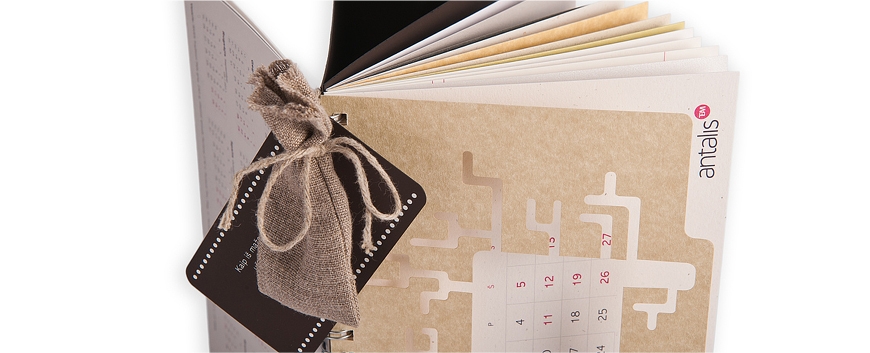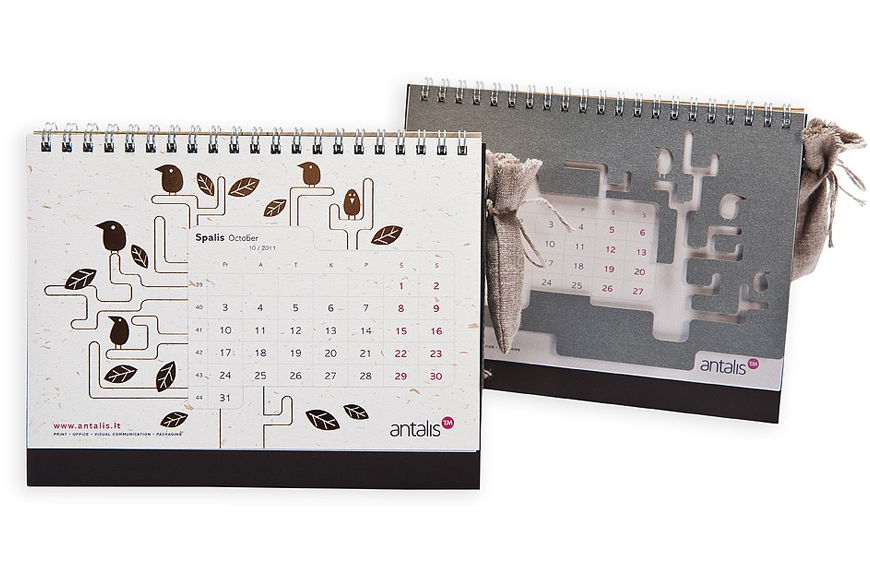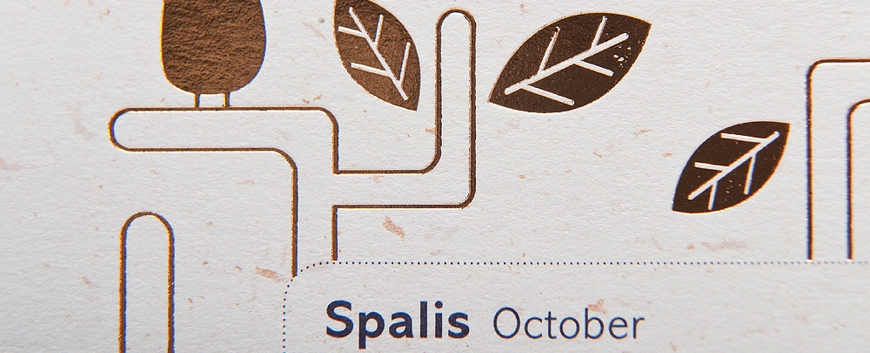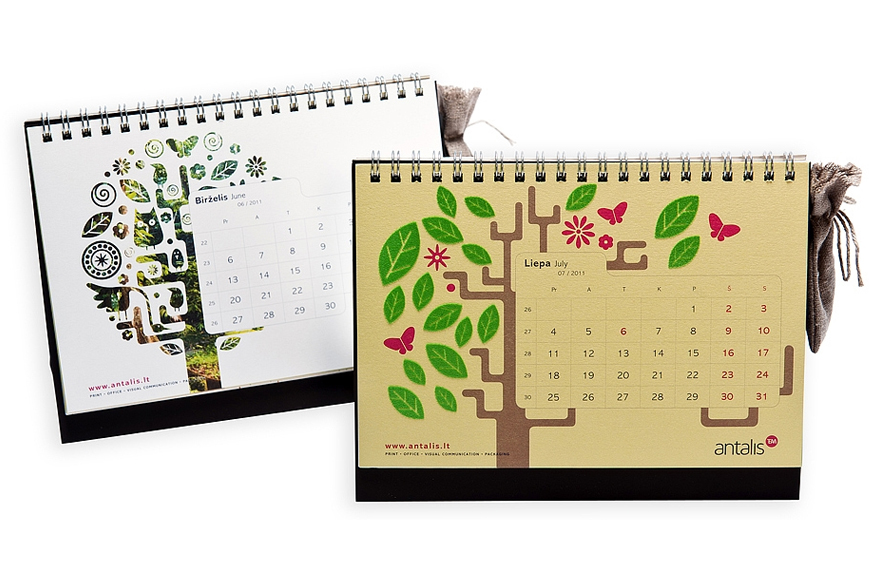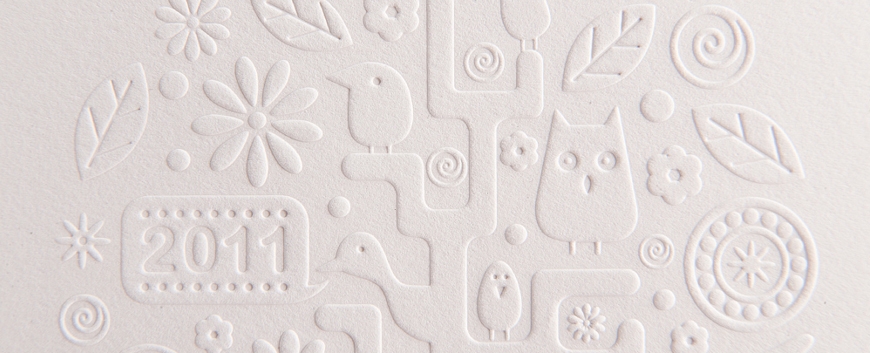 Antalis Calendar 2011
Project: Concept, art direction and design for Antalis promotional calendar 2011.
As a paper distributor Antalis each year creates calendars that they send to their vip clients like publishers, print houses, designers. Few years in a row I was selected to design their calendars.
The theme of this years calendar was a TREE, to emphasize the importance of renewable and green friendly trends. My concept for design was to use different eco-friendly paper and printing technologies for each month in the calendar. In fact, there are 17 different papers and 8 different printing techniques. We used foil stamping, UV varnish, laser cut, die cutting, lining, embossing, flocking, offset and silkscreen printing.
Just to make it more interesting we attached a linen pouch with pine seeds to the calendar. In a funny way this small detail created such a buzz that clients were sending pictures of small trees that they grew from these seeds back to the company.
Client
Antalis. The world leading distributor of paper, packaging solutions and visual communication products for professionals